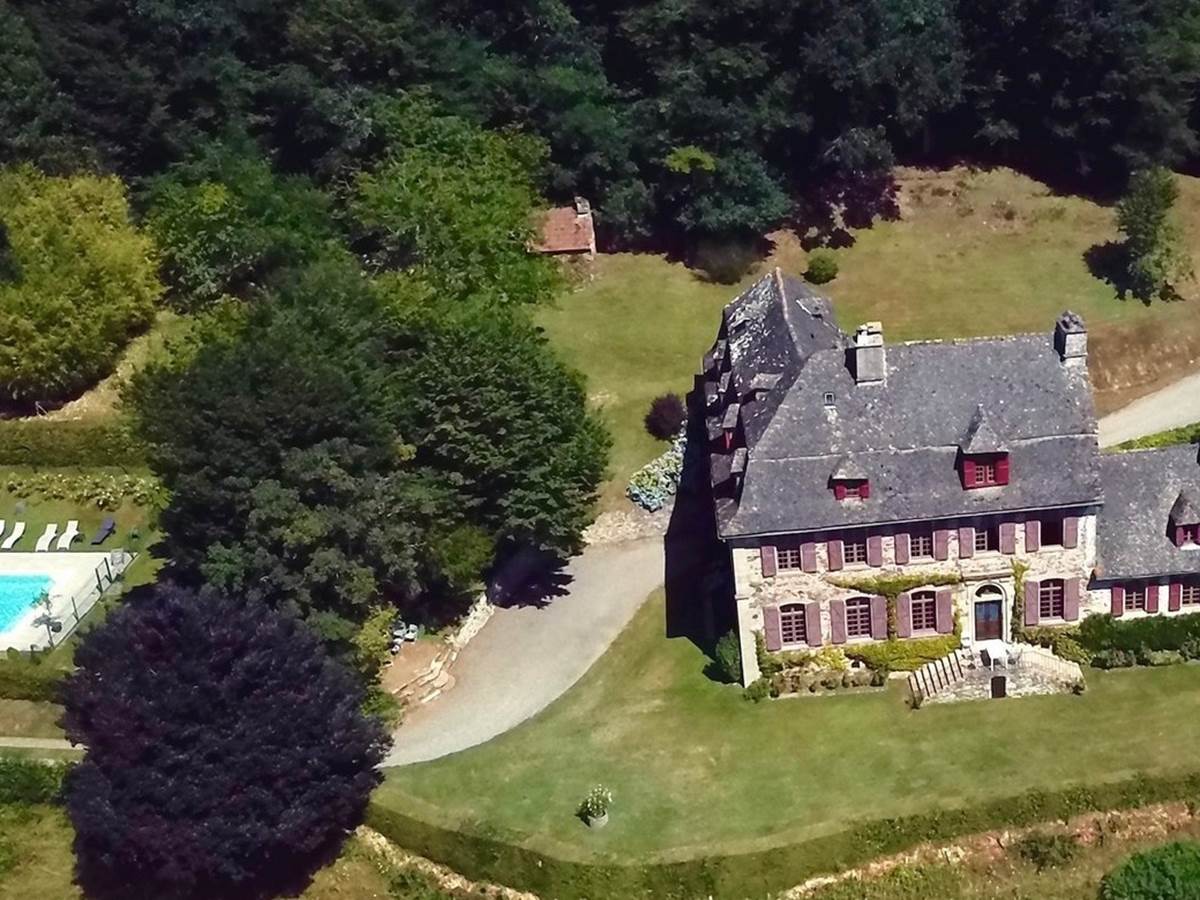 Our News
13 Mar 21

10th anniversary!

Since March 2011, we have been welcoming more and more of you, and we are delighted! So many encounters, so many open-ended exchanges that have allowed us to discover and enrich ourselves with your many shared experiences and adventures. Be thanked for your trust and do not hesitate to come back!

10 Mar 21

Ideal for working!

Why not combine teleworking and tourism? Work in peace, with birdsong ...
All our rooms have a table, a wifi connection and soon fiber.
Last week a couple of hosts were able to enjoy the region while working part of the day!
We can provide you with an additional screen.

26 Jan 21

thank you !

Despite a difficult year, our hosts appreciated the welcome and the service we have reserved for them, we are delighted and we thank you!

Let's go for 2021 ... don't hesitate to make plans, it's good for morale! (cancellations are free in the event of health restrictions) @bookingcom

# TravellerReviewAwards2021

03 Oct 20

Citroën Traction avant cabriolet on the road

Nice visit in this late afternoon of Indian summer ... a meeting like this bed and breakfast activity has in store for us;)

A Citroën front-wheel drive 15hp, 6 cylinders, (copy from the 1950s). Its happy and friendly owners gladly shared with us their family adventures, around the world, in their superb car which gave them the opportunity to meet many times ... and even a famous DS21, participants of the London-Mexico Rally in 1970 ... But that's another car AND another story! for the curious:

a great adventure!

22 Jun 20

The Merle Towers

During your amazing trip, don't miss this site!

After having courageously climbed the steps taken by the lords, from the top of one of the towers you discover the spectacular feudal set of 7 towers erected between the 11th and 15th centuries by 7 different families!
Then you will descend quietly to the edge of the river to cool off a bit ... In this landscape of forests and deep gorges, the Maronne surrounds the City of Merle and contributes to making it a natural castrum.

03 Jun 20

A flowery explosion

Nature offers us, in spring, every week, new colors ... and new scents! what a joy to discover them! : we offer you here some ...

20 May 20

Your 5 senses on the alert! nature in its purest form ...

Suitcases in the trunk, highway exit ... a few turns and you are in a little paradise ...

When the weather is very nice,
. light embellishes colors, and nature shines!

the smell of the last roses, hay cut this afternoon ...
the song of the blackbird and the cuckoo ...
the taste of a strawberry tasted on the market ...
and the softness of the last rays of sun on the skin ...

close your eyes, and dream!

you are on vacation....

20 Apr 20

Special COVID -19

Given the exceptional circumstances we are going through, we wanted to share the following information with you

Currently, our guest house is

closed until May 11, 2020

, except for an extension that we will not fail to indicate to you on this same site.

From this date, unless different official instructions, we will welcome you under the following conditions: your safety and ours are our priority!

Our special conditions of access to the common areas :

- Welcome on arrival respecting distances, with a mask (please provide yours)
- Possibility of hydroalcoholic gel at the entrance or disinfectant wipes.
- Social distancing is not very difficult to respect in the large volumes of our house
-Breakfast served on separate and distant table

Our specific sanitary provisions:

- The bedroom windows are openduring at least household time
- Our cleaning procedures are coupled with disinfection procedures
- The rags used are washed at 60 ° between each household
- frequently used surfaces are disinfected: door handles, window handles, switches, hair dryer, key ..., with a disinfectant product (containing 60% alcohol)
- All household linen is washed at the highest recommended temperature

- As regards a reservation that you have made directly with us, (in accordance with the provisions of the government taken by the ordinance of March 29, 2020), all the stays reserved and having been the subject of payments from you and that you wish to cancel will not be refunded before a period of 18 months from March 29, 2020, or no later than July 31, 2021. However, you may postpone your stay within this same period of 18 months for an identical or equivalent service.

But rest assured, all this will not wash away the welcome and friendliness that we reserve for you!

We remain at your disposal to plan your next stay and answer all your questions and hope to stay up to your expectations.

We thank you for your confidence.

02 Apr 20

Take care of yourself....

Good morning all,
we hope you are well settled in your home, in good health, living this particular period of confinement with patience and serenity.
For us everything is fine! inside, major cleaning, some renovations, and new decor to look after your comfort. Outside, garden and surroundings will be at the top for your return ...
We think of you ... we miss you! take care of yourself and yours and come back soon !!
By photo, we send you a bowl of chlorophyll from our Corrèze spring, it's very good for your health!
See you soon
Christian and Anne

27 Mar 20

A new bathroom ....

There it's done ! a new bathroom awaits you with the

Maronne room (and family suite)

on the 2nd floor: large shower, large mirror, hairdryer, hygiene products: everything for your comfort!

see you soon !

10 Mar 20

Dordogne, gabare and theater ... a great meeting!

We are back for the summer season 2020!

Hugo the "gabarier comédien" or "comédien gabarier" will tell you the long history of navigation on the Dordogne, the adventures of the trip to Libourne, when the waters were merchantable, the return to the country on foot ... the remaining boat over there, sold for firewood!
This is a great afternoon to schedule during your next stay!

From April 1, meet at 3 p.m. for a theatrical walk of approximately 1 hour 15 minutes,
Prices and reservations at the Argentat tourist office: 05 55 91 09 94

08 Feb 20

Our website has had a facelift!

After 9 years of activities , taking advantage of the winter and the off-season, our site has taken a youthful bath

and renewal and that's the result ....!

Always with news, spotlights on sites to discover, improvements to our rooms, online booking, gift cards to offer, etc.
Rest assured ... we have not changed in substance and are always at your disposal to welcome you as you hope !!
So see you very soon;)
Correzely your!

14 Jan 20

2nd exchange of auto motorbike in Argentat

At the beginning of October, the 2nd car-motorcycle parts exchange exchange took place in Argentat-sur-Dordogne , with of course a beautiful presentation of vintage cars from collectors. Passionate discussions were going well around the fair: comparison of models, restoration, engines, displacements... etc ...
See you for the 3rd edition !

14 Jan 20

Best wishes to all for a year 2020 full of joy!

Best wishes
and
Thank you dear visitors
who enjoyed our house in 2019

We hope to satisfy you even more this season

with some new features ... including a new bathroom ... to discover!

so it's good in 2020

that you have to come or come back !!