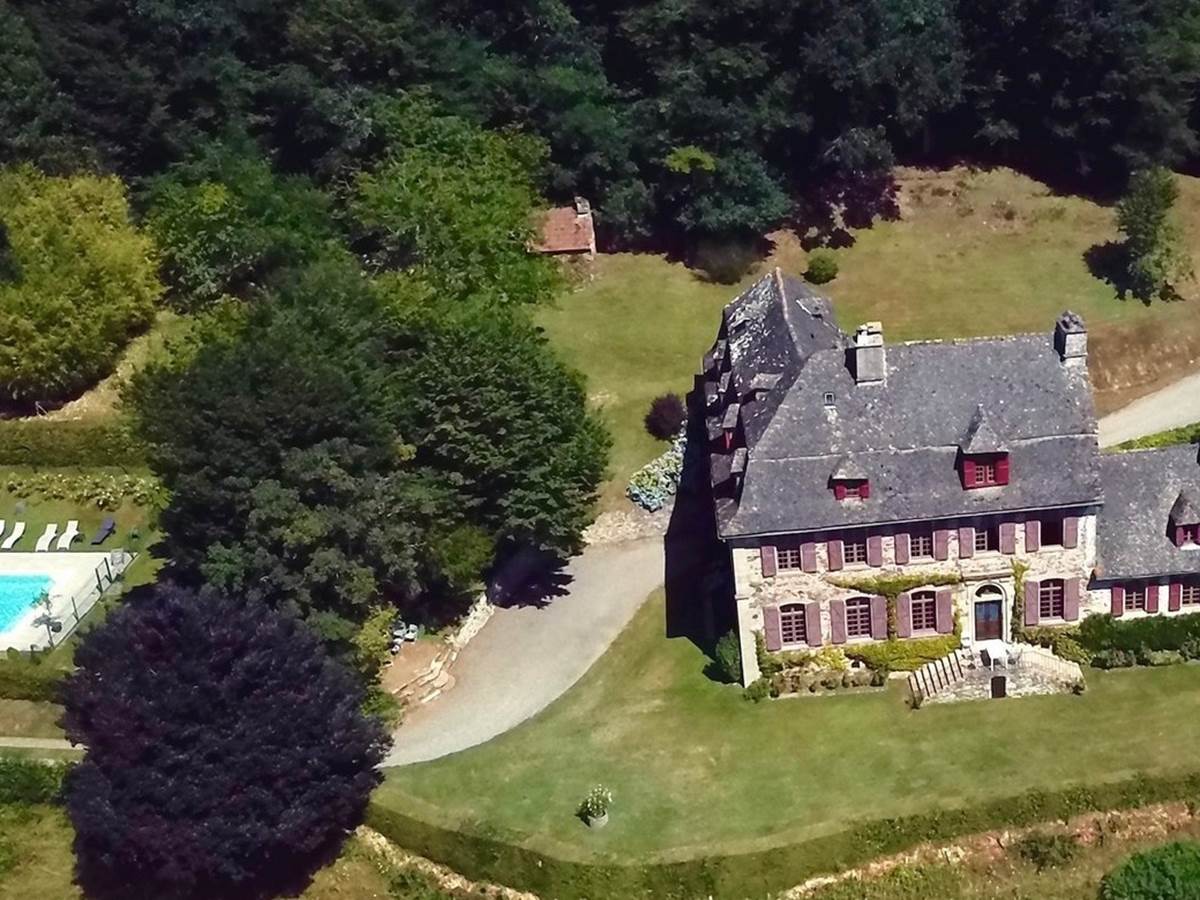 In Our Area
Le Pradel recommends their favourite places … around MONCEAUX SUR DORDOGNE
Cultural activity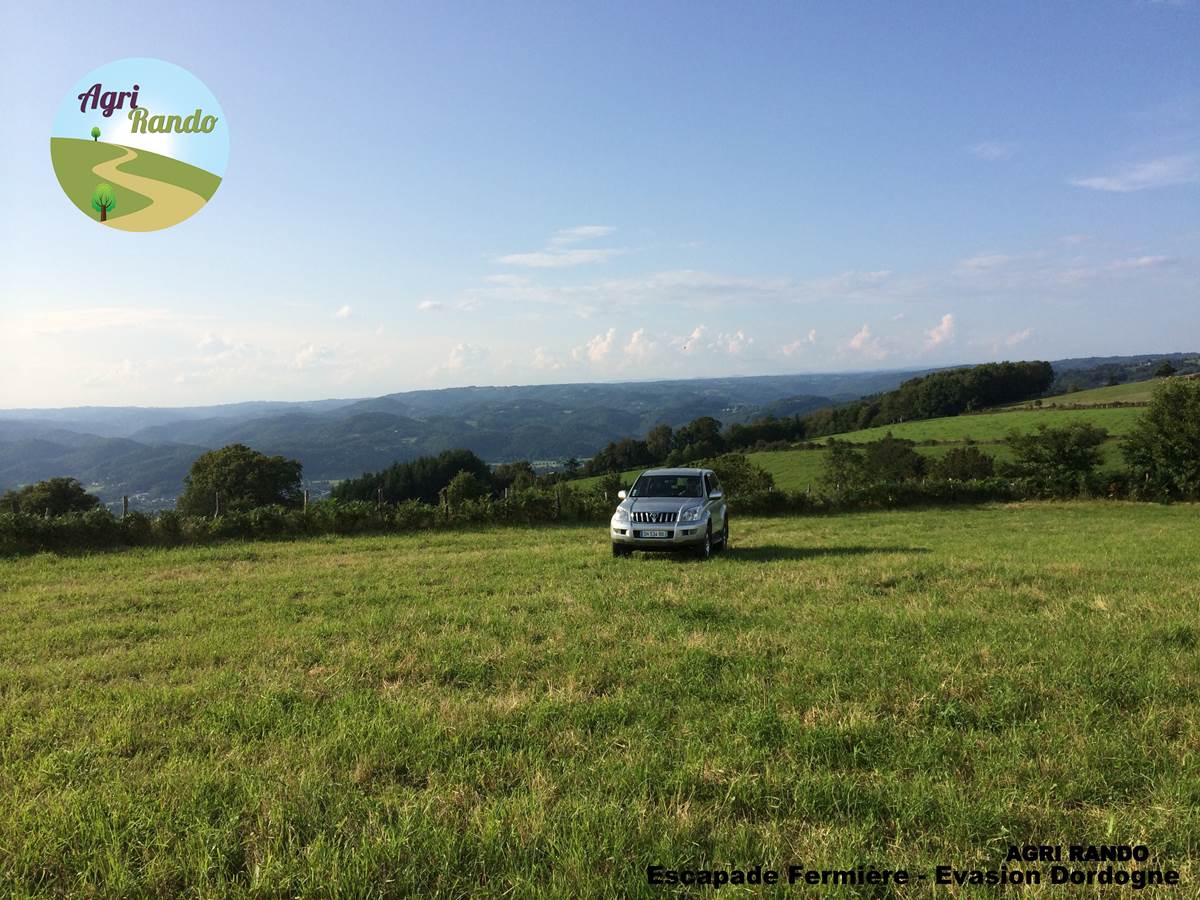 to 3 Km in our area
AGRI RANDO
 AGRI RANDO: IN CORRÈZE, A TOURIST HIKE OF CHARACTER AGRI RANDO , Welcome to Dordogne Valley Dordogne: Biosphere reserve, labeled by UNESCO. The Dordogne is beautiful, majestic, natural. It has been classifiedWorld Biosphere Reserve by UNESCO in 2012. The Dordogne River has this prestigious label. cross our territory CORRÈZE remarkable not its still preserved nature, its exceptional cultural heritage and a lifestyle marked by the footprint of the river. The Dordogne, along the Xaintrie, land of stones and slate cut by the gorges of the maronne and the cère. I will welcome you in CORRÈZE, in ARGENTAT '' pearl of the Xaintrie '', city with inescapable charm, with its roofs in lauze and the Dordogne in backdrop. Do you want to live a unique, authentic experience off the beaten path during your holidays? Participate in an Agri Rando! with Escapade Fermière or Évasion Dordogne Come join Gilles your guide , for an unforgettable experience, a change of scenery guaranteed, beautiful landscapes. Gilles transports you to his world in the heart of Corrèze , eager to share with you his passion, his job and the regional culture. Farmer for 30 years in the municipality of La Chapelle St Géraud, near Argentat , in Xaintrie. Her professional background has allowed her to acquire a solid experience in many agricultural productions, extensive and intensive breeding, aromatic plants, arboriculture. Discover an Agri Rando in Corrèze Dordogne Valley I propose to drive you for a whole day to discover my beautiful region. The landscapes of the Dordogne Valley will be our scenery. Our small group of privileged will crisscross quietly aboard a comfortable SUV small roads in my territory. Two tours will be proposed, '' Escapade Fermière '' and '' Évasion Dordogne '' '' L'Espade Fermière '' will favor visits to farms, offering a wide range of plant and animal productions. At a time when the problems related to our food and the means used to produce it are of paramount importance, the Escapade Fermière with GILLES will be an opportunity to sow questions and to germinate knowledge, ideas, perhaps to be solutions. '' The Dordogne Escape '', offers the opportunity to discover the treasure trove of the Dordogne Valley classified "World Biosphere Reserve" by UNESCO in 2012 In the company of Gilles, aboard his 4X4 vehicle, we will reach breathtaking panoramas. Discovery of the agricultural environment, farms with multiple productions, the natural and historical heritage in an all-terrain vehicle with an Agri Rando Want to share, meeting in a context of authentic discovery, I would be your passionate professional host to help you discover my region, aboard a Toyota 4X4 all-terrain vehicle comfortable seating 8 , leather interior, air conditioning and approach closer to the animals, the sites and to safely take the small country roads. Dare an Agri Rando, with family, with friends! Dare a 100% original experience! With "Escapade Fermière" or "Evasion Dordogne" You will be "immersed" in an often unknown environment, you will discover all the facets of the agricultural world! Gilles awaits you for a friendly discovery of his land, his job, the time of our meeting we will share our stories! Live an atypical activity with Gilles your guide in the heart of this beautiful valley in a fun atmosphere that will appeal to both young and old! You obviously know the food that, from your refrigerator, ends up on your plates. But do you really know how they are produced? The media often evoke our food anxiety way! Would not it be more judicious to discuss it directly with Gilles during an AGRI RANDO in the Dordogne Valley? ! Approach closer to the breathtaking panoramas breathtaking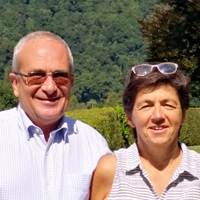 Gilles will be able to make you discover with passion little corners of Corrèze, points of view and landscapes that you would not have imagined, and all that in a good mood!
Cultural activity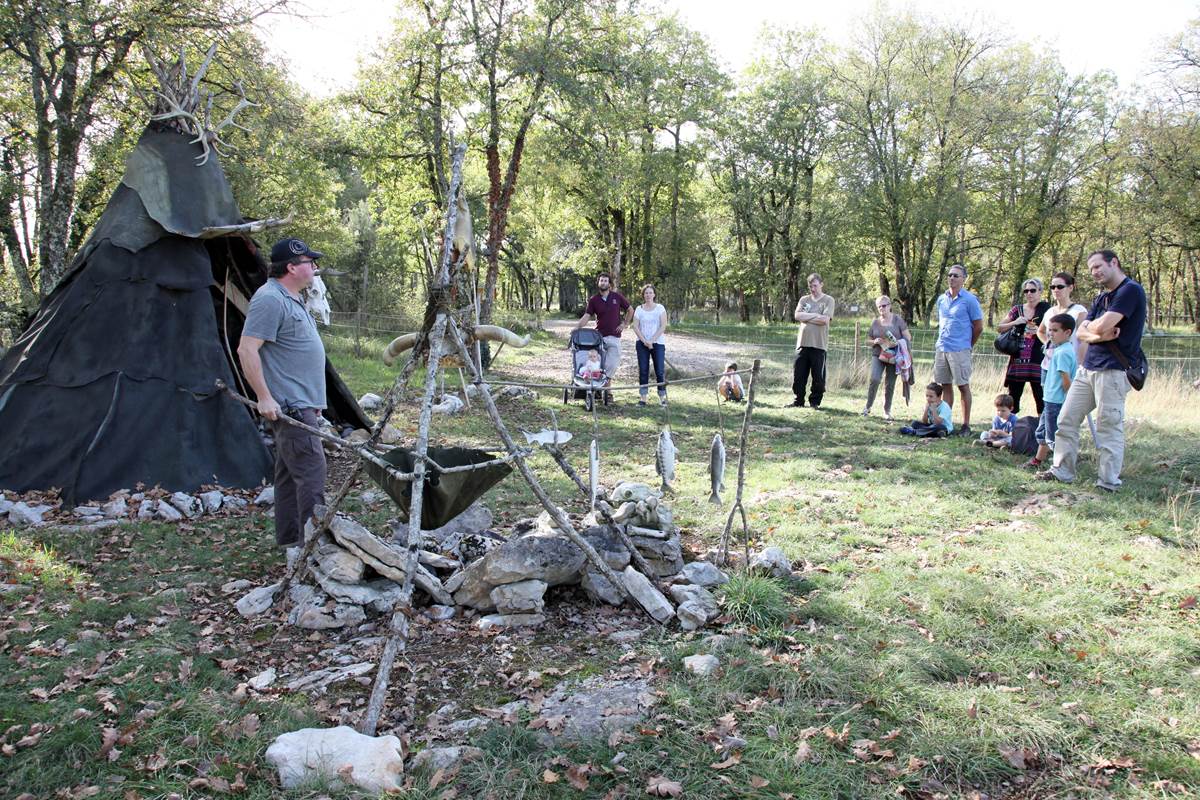 to 28.3 Km in our area
Archéosite des Fieux - Préhistoire
Plongez au cœur de la préhistoire avec ce site classé aux Monuments Historiques. Découverte d'une cavité naturelle utilisée comme piège par les hommes préhistoriques pendant près de 80 000 ans. Présentation de la grotte ornée de peintures et de gravures (photographies et film). Toute la journée, démonstrations et ateliers : silex, feu, musique, chasse au propulseur et arts. Activités supplémentaires pour les enfants…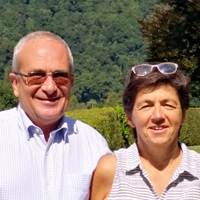 Cultural activity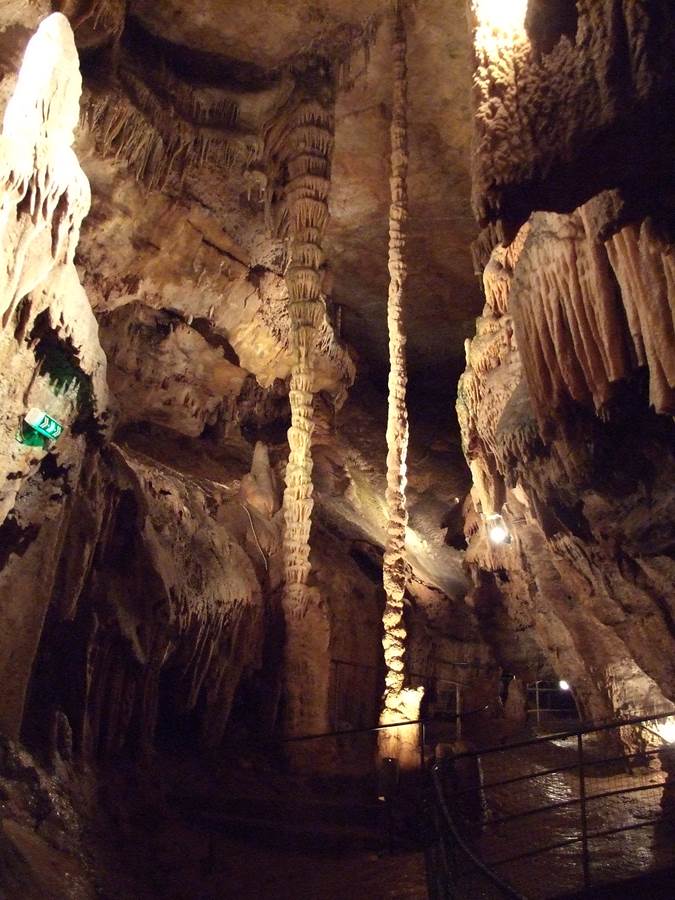 to 24.9 Km in our area
THE CAVES OF PRESQUE
Discovered in 1825 and converted in 1922, the caves of almost are located 5 km from Saint Céré. The visitor discovers an uninterrupted succession of concretions of all shapes and colors. In addition to its concretions, the Caves of Almost offer with regard to numerous stalagmitic pillars from 8 to 10 meters high, some of a great delicacy like the "Cierges". More grandiose shows may be offered to tourists, but it is rare to find more gracious and evocative.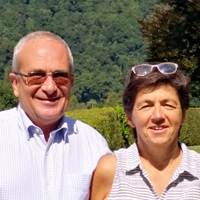 A pretty cave, beautifully decorated by nature! an extension has been discovered and is preparing to be open to the public in a few years ... good things are long overdue !!
Cultural activity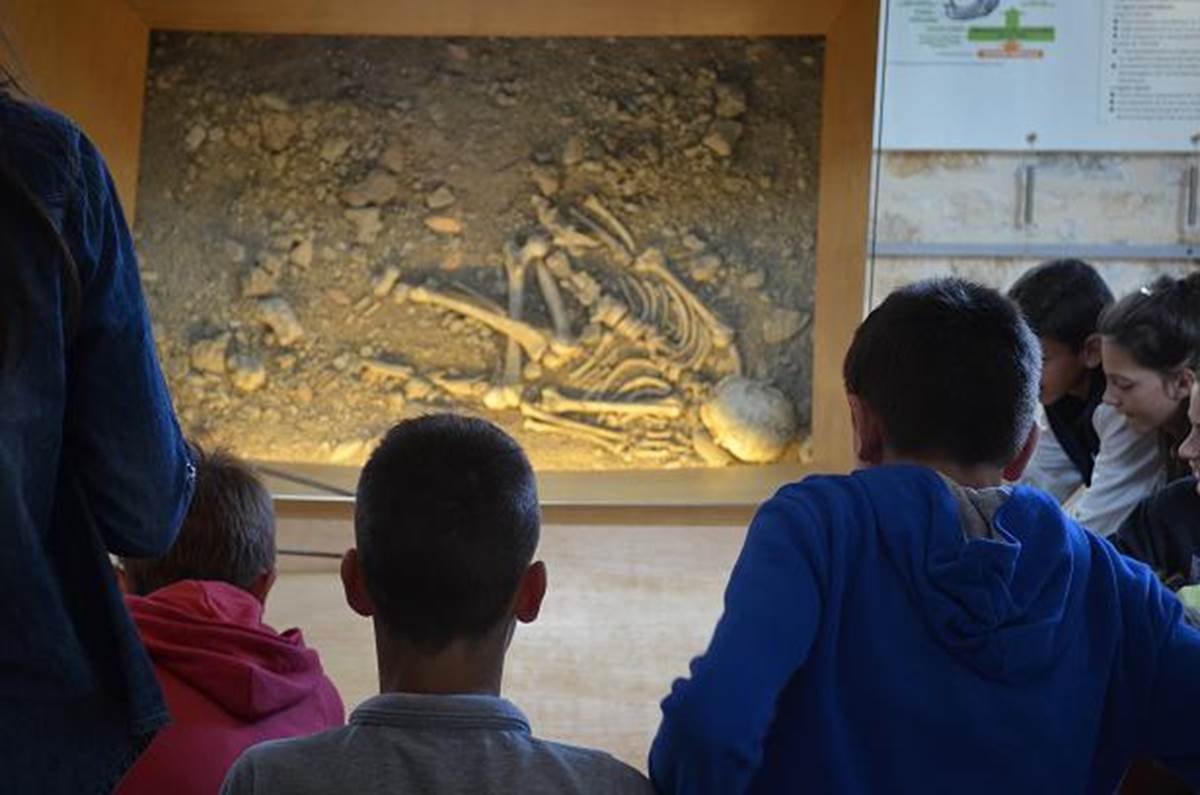 to 19.1 Km in our area
Musée de l'Homme de Neandertal
La Préhistoire à taille humaine ! Entre Brive-la-Gaillarde et Rocamadour, proche de Collonges la Rouge, le Musée de l'Homme de Neandertal est situé à 1,5 Km du bourg de la Chapelle-aux-Saints, là où se trouve le site archéologique de la grotte « la Bouffia Bonneval ». Dans un cadre verdoyant, déjà existant au temps de nos ancêtres, nous vous donnons rendez-vous pour une découverte de la Préhistoire. Au travers une visite guidée, adaptée à tout public, retracez l'évolution humaine et rencontrez le « vieillard » de la Chapelle aux Saints/ l'homme de Neandertal. Pendant les vacances, passez d'agréables moments avec vos enfants en participants aux ateliers dédiés aux familles, mêlant savoirs et amusements. En été, vous pourrez approfondir vos connaissances grâces aux conférences scientifiques organisées les lundis. Plongez dans les âges paléolithiques le temps d'un week-end pendant la Fête de la Préhistoire en août. En basse saison, venez assister aux Café de la Préhistoire : « Un moment de convivialité, de réflexion et de partage autour de la Préhistoire ». Soyez curieux en découvrant chaque année le nouveau thème de l'exposition temporaire estivale. N'hésitez plus un instant. Visitez le musée et comprenez enfin la Préhistoire !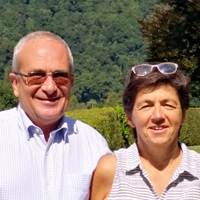 very interesting for children because not a big museum. The manual activities are very good and the animators very friendly. I really liked the historical frieze which gives us a nice picture of time ....
Cultural activity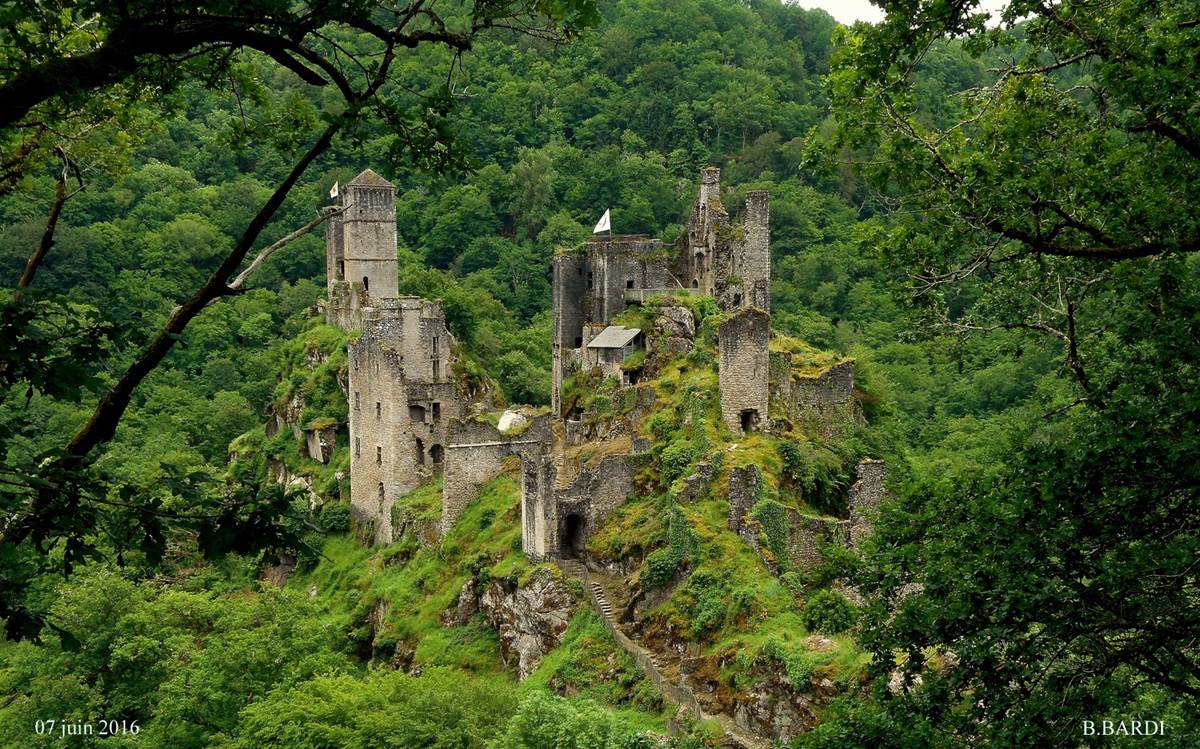 to 12 Km in our area
Les Tours de Merle
Castrum médiéval situé sur un éperon rocheux de 40 m de haut et 200 m de long ! Cette forteresse naturelle sait susciter l'imaginaire des petits et des plus grands, avec ses constructions impressionnantes dans un site escarpé et une histoire si particulière... Les Tours de Merle s'élèvent au cœur des collines et forêts de la Xaintrie, au dessus de la rivière Maronne, dans une nature exceptionnellement préservée ! Construites par 7 familles de Seigneurs entre le XIIème et le XVème siècle, elles sont un joyau de la Corrèze médiévale. A découvrir dans un parc de 10 ha : le castrum et ses points de vue, une ferme paysanne reconstituée, les ruines d'un village médiéval, la Maison Madège avec la maquette du site au moyen-âge et des objets archéologiques, la rivière Maronne, la boutique (souvenirs, glaces et boissons)… Pendant les vacances, de nombreuses animations "Naturellement médiévales" sont proposées et comprises dans le tarif d'entrée. Prévoyez d'emporter votre pique-nique ou de faire une pause restaurant. En boutique : vente boissons, café et glaces... et des souvenirs locaux, médiévaux et nature ! Prévoir de bonnes chaussures, les chemins sont escarpés >> Dernier accès sur site, 1 heure avant la fermeture << RÉSERVEZ VOTRE BILLET DIRECTEMENT SUR NOTRE SITE INTERNET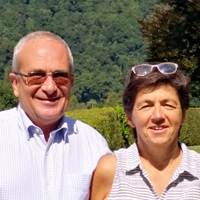 a magical site in the gorges of the Maronne not to be missed!
Sport activities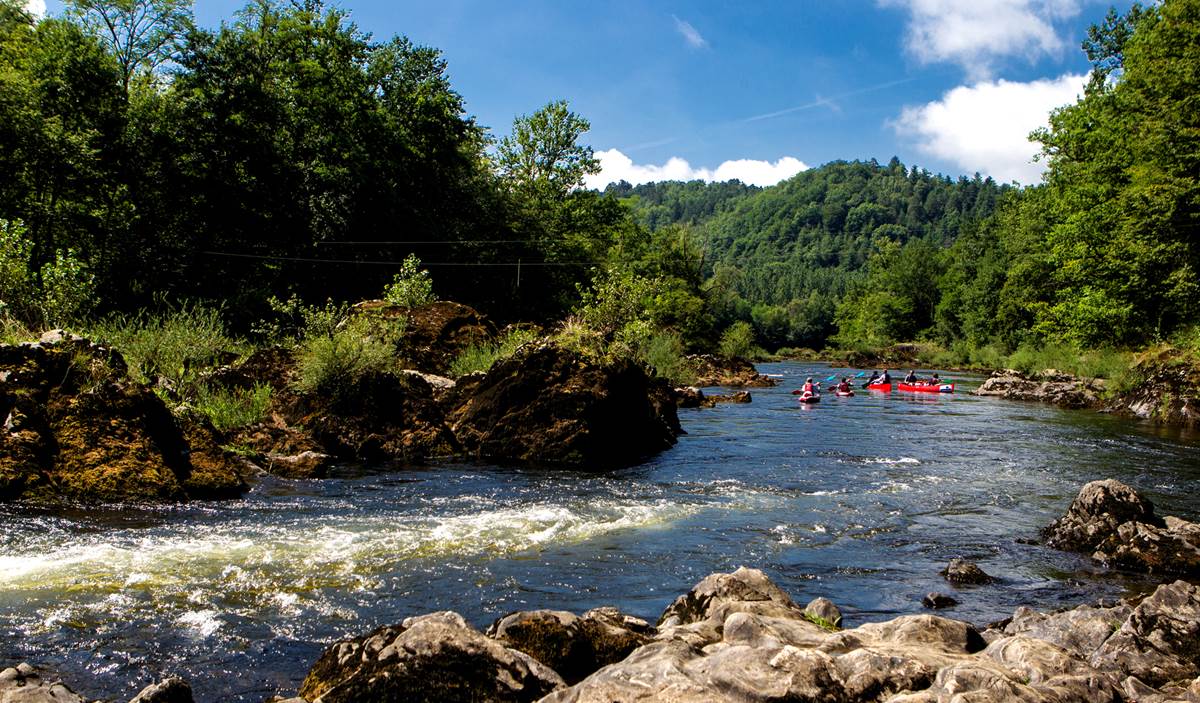 to 0.8 Km in our area
Saga Team Dordogne
Envie d'évasion ? Besoin de nouveaux horizons ? SAGA TEAM vous emmène à la découverte du charme authentique de la Vallée de la Dordogne… Week ends sportifs, séjours de charme, de détente, de bien être ou découverte du patrimoine… Des forfaits clés en main, personnalisés selon vos envies, vos souhaits… des séjours prêts à vivre en famille, entre amis ou en groupe…au coeur de l'émotion et du plaisir partagé … Nos bases de canoës disposent de nombreux équipements pour vous garantir un moment privilégié.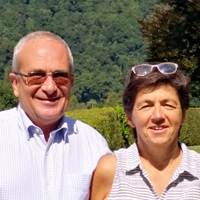 Vous pouvez aller prendre votre canoë à pied depuis la maison. Le site est très joli et vous serez très bien accueilli !
Cultural activity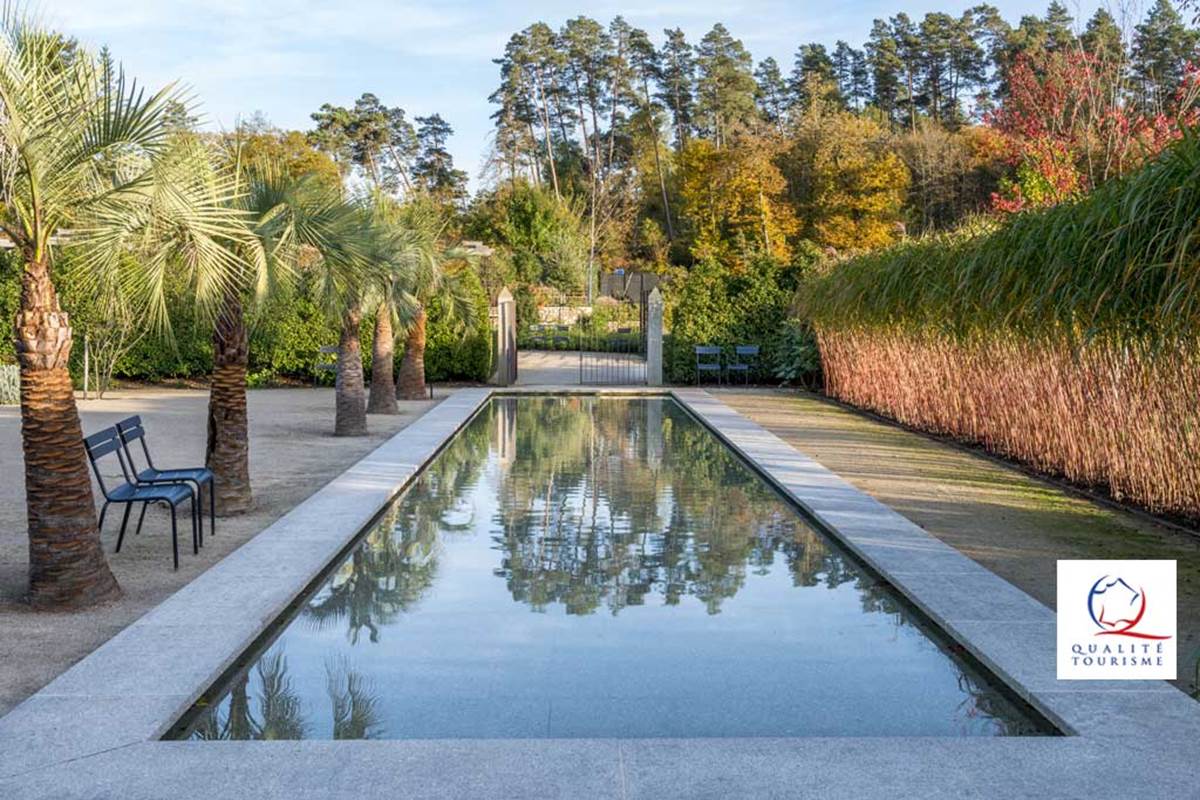 to 22.7 Km in our area
Les Jardins Sothys
Créés en 2007 sur 4Ha, au cœur d'un écrin végétal préservé et riche de sa diversité, terre d'origine de la famille Mas, Les Jardins Sothys valorisent le monde végétal ; ils sont la source d'inspiration et de création des produits cosmétiques Sothys. La philosophie Sothys est vouée à la beauté, à la cosmétique et au bien-être. Tout à la fois jardins d'ambiances, ensemble de petits clos intimistes aux atmosphères variées, ils vous invitent à une évasion sensorielle, une expérience unique qui allie nature, beauté et culture. En vous y perdant vous ressentirez harmonie, sérénité et calme. « Escapade » est le nom d'espace, d'univers intimiste offrant à chaque fois des lieux d'expression et d'interprétation de la nature. Attardez-vous un instant et remplissez-vous du bonheur simple que chacune d'elles vous offre : escapade velours, escapade senteur, escapade blanche, escapade égyptienne, soleil, hydratante… Les créateurs des jardins Sothys ne cessent chaque année de faire appel à leur imagination et à celle de leurs équipes. 2015 n'a pas fait défaut et s'est inspirée du thème de la peau, lien direct avec nos produits cosmétiques. Couche protectrice comme l'écorce de l'arbre, la peau est sujette aux aléas du temps. Elle se desquame, se régénère…